Review
Full disclosure: I volunteer on weekends as a dog socializer at my local animal shelter, and on weekdays, I routinely stalk the dogs I worked with on our website, checking daily to see who got adopted and who has new pictures or videos. When I saw a book promising cute photographs of shelter dogs, I couldn't resist.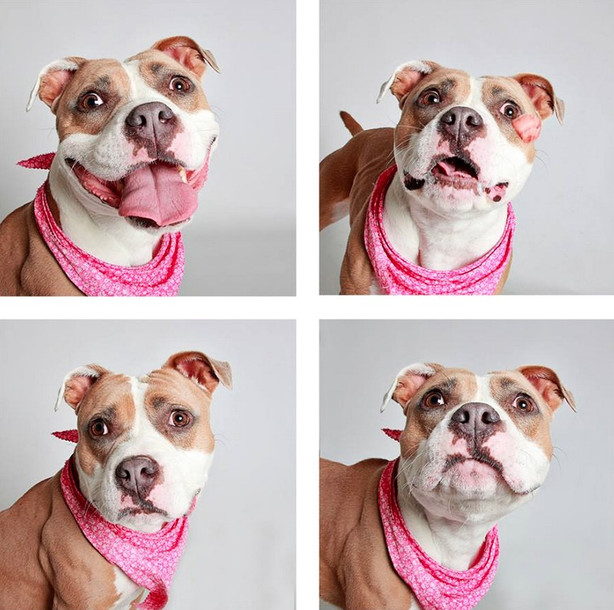 Shelter Dogs in a Photo Booth is indeed chock-full of adorable doggy pictures and stories. I really hope it has positive impact and raises awareness about shelters. There are a few dogs in the book who are listed as "still waiting" for a forever home, but I'm sure the book itself will guarantee their adoptions. I firmly believe that shelters are the best place to get a pet: you're not only saving a dog from potential euthanasia (and about 50% of shelter dogs in the US are euthanized, by the way); you're also getting a companion who has seen the worst of humanity and still will give you unconditional love.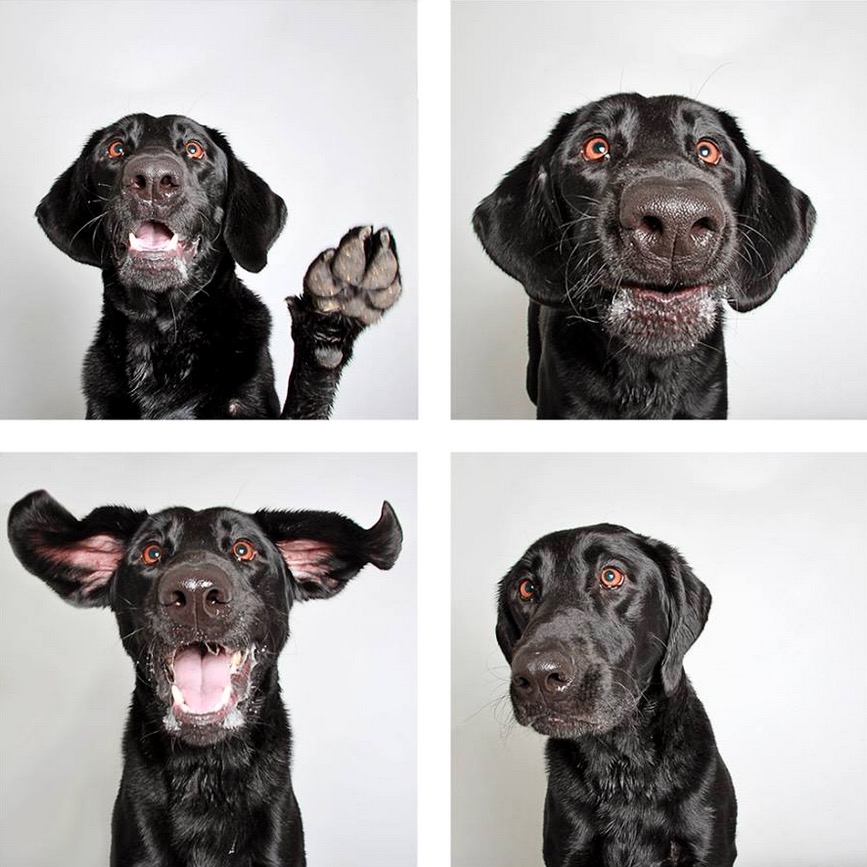 In terms of the book, I thoroughly enjoyed each of the dog's stories and images, but I think it suffers somewhat from the format. Each dog has exactly four photographs laid out in precisely the same way with a short blurb underneath. More problematically, it quickly becomes clear that all of the interactions being photographed are treat throws. (They look like Beggin' Strips to me.) Occasionally I could even see some whale eyes and flattened ears in non-treat photographs, which are standard signs of stress, fear, and anxiety. I spend a lot of time with dogs, and their expressions when they're actually interacting with humans are very different from their food-focused faces, so I felt like the pictures, while cute, didn't really capture their true personalities. My favourite section was easily right at the end, where the book gives us some "happy ending" shots of the dogs with their new families. Here, finally, we get to see some of the dogs' real personalities.
Shelter Dogs in a Photo Booth is an adorable idea and I hope it gives animal shelters some much-needed publicity. If you're looking for some cute puppy faces, it may be worth a look. Even better, head down to your local shelter and pick up a photo booth puppy of your very own.
~~I received this review through Netgalley from the publisher, Andrews McMeel Publishing, in exchange for my honest review.~~